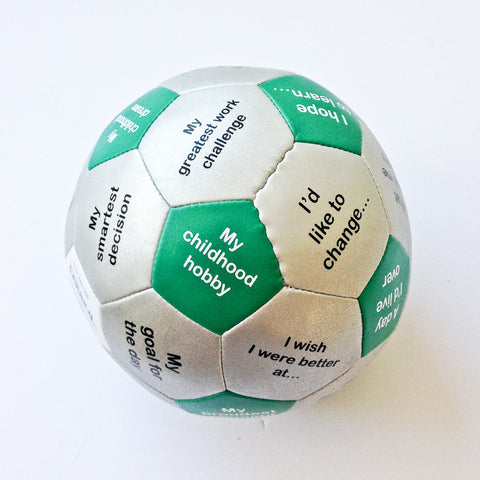 Thumball Session Openers
Deeper questions about motivations, goals, and what makes you tick. Session Opener questions include:
Proudest moment
My best coach / teacher
I most admire
Childhood hobby
I'm happiest when…
Claim to fame
My worst habit
Pet peeve at work
My greatest work challenge
I wish to be better at…
I'm here because…
I'll be successful if…
I'd like to change…
Childhood dream
A day I'd live over
Most creative contribution
Something I'd like to invent
and many more!
6" Thumball.
---
We Also Recommend
---