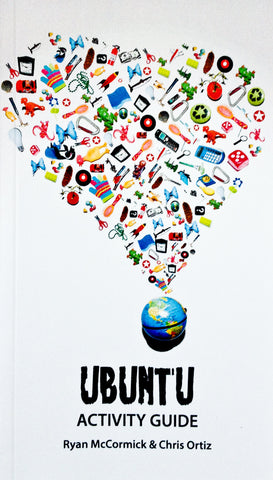 Ubuntu Activity Guide
This item is currently on back-order.
Item may still be ordered at this time.
Please anticipate up to 4-6 weeks for delivery, or contact our office for additional details regarding delivery timelines.


---
by Ryan McCormick & Chris Ortiz
The Ubuntu Activity Guide is the key to enhancing your experience and unlocking the infinite potential in your deck of Ubuntu Cards. This book contains an expanded variety of activities that will unite your group and help them find those common bonds that connect us all. Whether it is an icebreaker, initiative problem, or just a game of tag, members of your group will be laughing, bonding, and connecting through the experiences they share. This book will also help you use Ubuntu cards to start meaningful conversations, develop a path for dialogue, and reflect upon those shared experiences.

You will be amazed at the versatility and variety of the 32 activities offered in this guide. It contains Ubuntu card activities and initiatives that work with groups of all types and sizes. You'll find an appropriate activity for every group you work with and for every length of time you have to play. Get familiar with your Ubuntu cards and chances are you'll soon be sharing your own variations with your group.

Purchase with a deck of Ubuntu Cards to complete the package. 
---
We Also Recommend
---