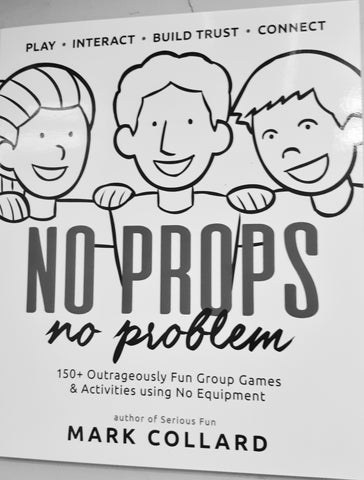 No Props, No Problem
If you're passionate about using group games to make a difference in the lives of the people you work with, and have no equipment whatsoever, this book is for you.
Group games and activities are one of the most powerful (and attractive) ways to help people connect.  And research clearly shows that the most successful programs in the world are those which intentionally build trusting and healthy relationships.
In this entertaining and simple how-to guide, Mark Collard distills 30+ years of experience to help you harness the power of group games to leave your group feeling engaged, valued and meaningfully connected to one another.  All without props.
---
We Also Recommend
---